Thank you for playing NoStranger!
We are happy to hear that many of you are enjoying the challenges and we have compiled this guide as a way to help out any player who needs an extra hint. If after reading this guide you need more help, send us a tweet via
@BlackVeinPro
with #NoStranger.
Chapter One
You are asked for a direction. Adam is looking for an answer in the form of "North", "East", "West", or "South"
Utilize Google Maps to help figuring out this direction.
Google Maps not working, or need an extra hint?
HINT: The answer rhymes with Beast
You are asked to go on Tim June's Blog.
Here is a link to his blog:
http://thegoodlifeisnow.blogspot.com/
On his blog, you are asked to find the last word of his latest blog post. His latest blog post is, 'Need to get something off my chest...' -Send the last word of that blog post.
Need an extra hint?
Here is the last post:
http://thegoodlifeisnow.blogspot.com/2016/07/need-to-get-something-off-my-chest.html
You are also asked where Tim June will be in addition to who will be with him on 9/24
This information can be found in his blog post,
'Exciting Plans'
In the actual mission itself, there are various paths you can take.
Two commonly asked questions:
Who is the creator/owner of BAM:
If you are on the iOS version of NoStranger, "Hugh Hardy" is the solution. We apologize for any inconvenience as this is actually a bug we need to fix.
On the updated Android version, just look up, 'Creator of Brooklyn Academy of Music' on Google.
Where is the open stage door?
-Utilize Google Street View. If google street view doesn't work on your device. We did so for you. (See below image)
---
Chapter Two
You are asked to go on Tumblr and search Mystical Lady Creature.
You do not need to have a tumblr to do this.
Go on tumblr.com and search 'mystical lady creature' in the top left corner.

This step will bring you to Noel Saviore's blog.

You are then asked to figure out the name of Julio's blog.

Go on Noel's blog and scroll through her posts. Find one that mentions Julio. Noel will mention the name of Julio's blog. You should check out Julio's blog, it might prove useful later. There are also some fun Easter Eggs littered throughout the game. :)

On Julio's blog, you will find when he will be in the United States. Look under his, 'Tour Dates' and find the first one where he will be in the United States. Hint: It's Las Vegas.


---
Chapter Three
The first thing you have to do is contact Durev Dama. You have to search
YouTube.com
for Durev Dama. Go on his page. Go to the 'about' section and you will find his contact information.
After you contact Durev Dama, you will receive a picture. Save that image to your phone. Utilize a site like
https://ctrlq.org/google/images/
and upload the image to preform a reverse Google image search. You can alternatively email yourself the image and use the reverse image search that Google provides at
https://www.google.com/imghp
but that requires a computer.
Need more help?
Here is a link of the search results
tinyurl.com/search-durev
​Send Adam the name of a town/city in New York associated with the image. You may need to scroll down through the search results.
In order to find the second video on Durev's YouTube channel, look closely at the titles of the playlists...
Need another hint?
Look at a YouTube URL and then the title of the playlists...
Need another hint?
https://www.youtube.com/watch
= Typical youtube URL
Add the title of the playlist to the end "?v=SOwr1OK38no"
https://www.youtube.com/watch
?v=SOwr1OK38no

Send Adam the name of the video, not the URL, the name of the video.
In order to get to the third video: Watch rettam closely. There is a code at the end of the video. You may have to scan it.
Scanning it will bring you to the third video. In order to get to the fourth video, you must access the link in the description of the video, which is a Tumblr page.
On the Tumblr, you will acquire a person's contact information: It is an email address. You will have to email that address.
In return, you will receive another link to the fourth video.
In order to find the Facebook page:
The title of the fourth video has a phone number in it. You have to call that number.
If you cannot call this phone number, this is the case for many of our international players, here is the audio recording you would hear:
https://www.youtube.com/watch?v=FSZCYn__XpE
Please share this link with other international players. We love you guys and apologize for this inconvenience.
If you cannot understand what she says, you have to go to deviantart.com and search pepperxjune.
​
On the about page of her deviantart page, you will find the link to the facebook.
On the about page of the facebook, you will find a description. Send Adam the last word of the description.
AND THAT'S IT. YOU BEAT NOSTRANGER! Congratulations! Tell your friends. Tell your mother, tell your daughter, tell everyone! And make sure you don't tell them you used this guide so you'll seem like the coolest kid on the block.
But... What about the riddles?
Riddle 1: It's pretty easy. You got this!

Riddle 2: Hint: It's all one number.

Riddle 3: Here's a link to the solution I made for you! tinyurl.com/riddle-3-solution

Send @Blackveinpro a picture of what you think the flubbertons should look like. We'd love to see it!
But but but... WHAT DOES DMLM MEAN?
If I told you, I'd have to kill you ;)
Just Kidding, Here's a button to reveal the meaning:
---
THAT WAS JUST A PANDA EATING BAMBOO YOU...
Oh sorry, it was, wasn't it? My bad, this is the right link...
---
...
Ahh, damn, same thing, huh? Well, this is definitely it:
---
PLEASE, WHAT DO I DO WITH MY LIFE NOW THAT NOSTRANGER IS OVER?
Play the game over and over again exploring different paths and watching lots of ads!
But seriously, sit in a corner, contemplating the vastness of the universe and how small you are in it. And while you contemplate the eventual death of the universe, sign up for our newsletter here!
(where we're going to spam you constantly about ads for Neopets and Bananas):
​
http://tinyurl.com/NoStrangerNews
Powered by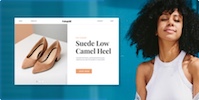 Create your own unique website with customizable templates.